7 Potencias Africanas - 7 African Powers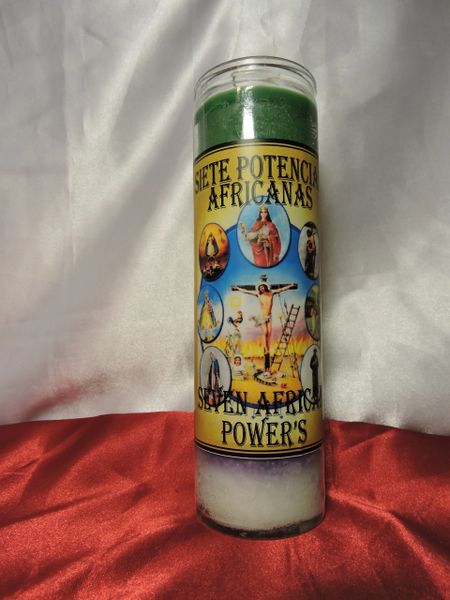 7 colores 7 Potencias Africanas-- Usar cuando ocupe cambio y proteccion.  Las 7 Potencias Africanas representan elementos de la naturaleza y encarnan las caracteristicas humanas.  Los orichas nos libren de los obstaculos que la vida nos interpone.  
7 color 7 African Powers-- Use when in need of protection and change.  The 7 African powers represent forces/elements of nature and embody human characteristics.  These orichas are what get us through the perils life throws at us.