Abre Camino - Road Opener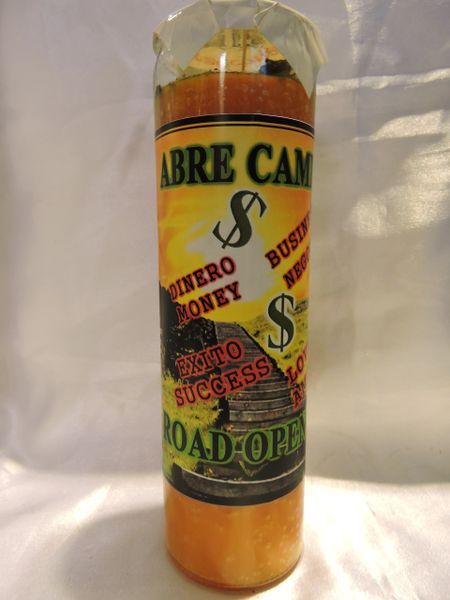 Veladora Aromatica de Abre Camino-- Aparte de abrir los caminos esta veladora se usa para todo en general.  Puede dedicar esta veladora para que la ayude en cuestiones de suerte, trabajo, salud, prosperidad, limpias, y mucho mas.    
Road Opener Aromatic Candle-- Not only does this candle open roads, but also helps with anything you need in general.  You can dedicate this candle to assist you with good luck, work, health, prosperity, cleansing, and much more.