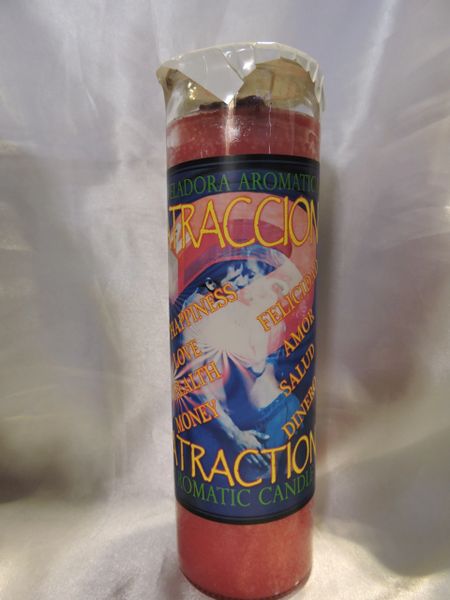 Veladora Aromatica Atraccion-- Esta veladora se usa mayormente para el amor pero en realidad se puede para mucho mas!  
Abrecamino, dinero, trabajo, buena suerte son ejemplos de las peticiones que pueda llegar a pedir con esta veladora.  
Attraction Aromatic Candle-- This candle is mainly used for love but in reality can be used for so much more!  Road opener, money, work, good luck, are some examples of the petitions that you can come to wish for with this candle.