Piensa En Mi - Think Of Me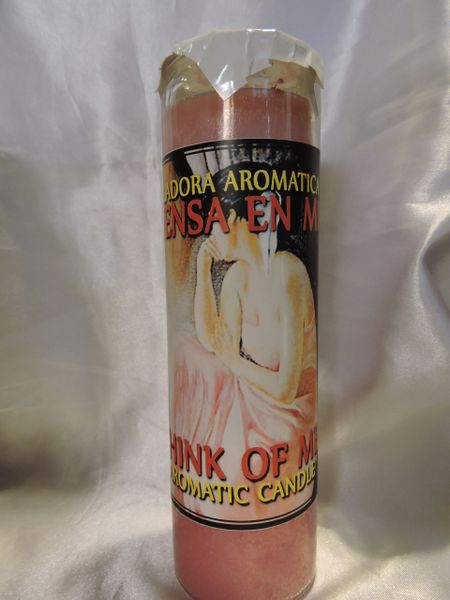 Veladora Aromatica Piensa En Mi-- Esta veladora se usa para llegar al pensamiento de la persona indica.  Usar cuando la relacion necesite amor, dulzura, deseo o pasion.  
Think of Me Aromatic Candle-- This candle is used to get into the thoughts of the indicated person.  Use when the relationship needs love, sweetness, desire or passion.