Santa Clara - Saint Claire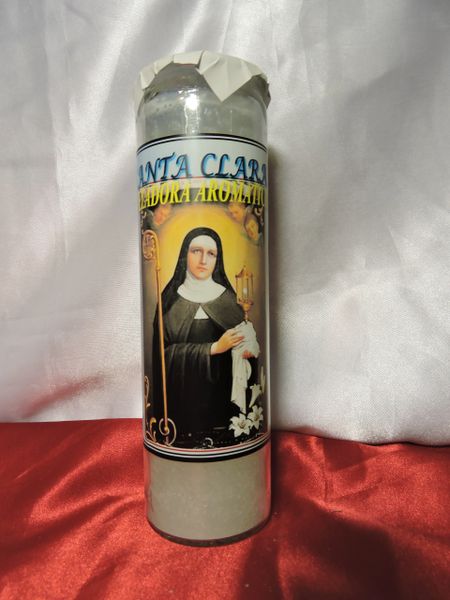 Veladora Aromatica Santa Clara-- Esta veladora es para paz y tranquilidad absoluta.  Si necesita poner sus pensamiente o enfoque en orden esta es la veladora indicada.  
Saint Claire Aromatic Candle-- This candle is for absolute peace and tranquility.  If you need to put your thoughts or focus in order, this is the indicated candle.