Ven Dinero - Money Drawing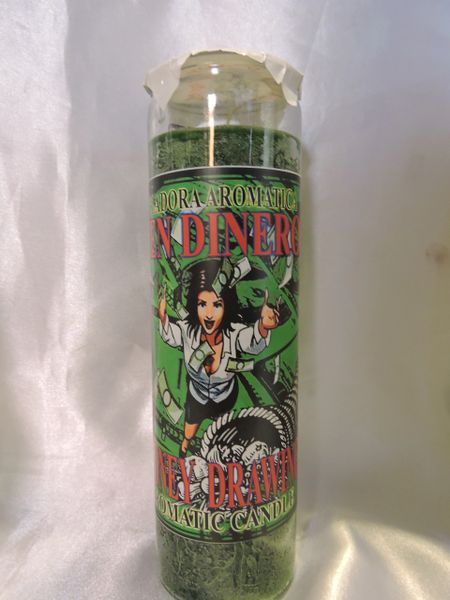 Veladora Aromatica Ven Dinero-- Usar cuando esta en busca de la prosperidad.  Muy efectivo para obtener dinero.  Todo lo que tenga que ver con la abundancia.   
Money Drawing Aromatic Candle-- Use when searching for prosperity.  Very effective for obtaining money.  Everything that has to do with abundance.